Grab that fabric you love before it's gone!
Check out our Clearance Sale shelf at Bee's
where you'll find savings of

up to 50% off

gorgeous fabrics!
Be sure to stop by the shop frequently -


with these great sale prices,


the fabrics fly off the shelf,


so we're constantly updating the shelf with new additions!



QUILTERS SELECT MAGIC IS WAITING FOR YOU AT BEE'S!


Quilters Select has a trick up its sleeve.....
and we just know you're going to LOVE it!
Check out
Alex Anderson's demo of


the Quilters Select "trick"
:

https://www.youtube.com/watch?v=sVPWP9UgRzw
Stop by Bee's and get your


Quilters Select cutting system today!
MARK YOUR CALENDAR!

SATURDAY - MARCH 16TH

Celebrate with a day full of fun at Bee's!
Bring your GR$$N and save on GREEN fabric -
25% off minimum 1 yard cut of green fabric!
Enjoy some super cool demos throughout the day!

BERNINA - SERIES SUPER SAVINGS through March 31st!

$500 off the 5 series
$700 off the 7 series
$800 off the 8 series
25% off BSR or Walking Foot

Stop by the shop for details -
Let us help you make your dream machine a reality!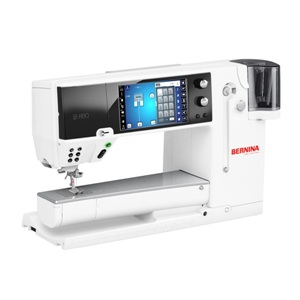 NEW CLASSES!




Check out the website for the many wonderful classes at Bee's!

CONVERGENCE
Looking to create a colorful contemporary quilt top using a super easy piecing technique?
Then, be sure to register for the Convergence quilt class.
Brenda will have you piecing your own work of art in no time at all!

BERNINA MASTERY SERIES
You've got your amazing new Bernina! Now, register for Melanie's Mastery series to help you get to know your machine and all of its many wonderful capabilities!

NEW! MACHINE EMBROIDERY CLUB
Love machine embroidery, but not sure about all of those stabilizers, designs, etc.? Come join our new Machine Embroidery Club - we'll meet monthly to discuss relevant topics and to work on fun projects!

SURFACE DESIGN SERIES - with Teresa
First up - Fabric Weaving! In this session, we'll use wavy fabric strips to create a new piece of "woven" fabric. Then, stay tuned for additional surface design sessions with some fun and funky products and techniques - including Angelina fibers and Shiva Paintstiks!



Thank you for your support.
We look forward to seeing you soon.